It has been a while since I did a Beauty Essentials list (maybe because I haven't been in the right frame of mind) – but I am feeling the love for Spring and I know Summer is just around the corner.
I like trying a few things (but most of my beauty routine hardly changes) – so if a product makes this list, it is really because I love it.
Here are my Top 5 Beauty Essentials for Spring, which I hope you will love too.
Bamford Rose Hand and Body Wash (250ml)
Costs £22 and you can get it from Liberty London or Net-a-Porter – both do international deliveries. (also have a look at the hand wash and lotion option from Liberty)
I didn't know that Bamford and Daylesford were owned by the same brand until my friend Molly visited their amazing spa and told me about it. I love their rose scent and can also swear by their bath oil (which is a family favourite).
Shiseido Advanced Body Creator super slimming reducer anti-cellulite cream (200ml)
Costs £56 and you can get it from Harvey Nichols, John Lewis & Feel Unique (UK with international shipping) and Look Fantastic (US/Canada or rest of the world) 
Weirdly enough, there are a LOT more options for cellulite creams in Continental Europe than in the UK (and I think it is because the others have a Summer season per se, but I am not sure). I did a search online and this came up as the best option – I am two weeks in and the results are visible. I am not sure if things 'have reduced' but the skin is visibly smoother and I am grateful. There is also the effect after a week where things get a lot worse before they get better.
Mario Badescu Drying Lotion (29ml)
Costs £16 and you can get it from Harvey Nichols and Liberty and $16 from pretty much everywhere in the USA such as Amazon or Ulta. I actually have the "repair kit" which you can get from Amazon or Nordstrom for $46.
I am going to do a whole post on spot treatments as I have been suffering quite a bit, and this has been really really really good. You apply this at night (it is a pink powder inside a bottle with some white liquid which you cannot shake) and you will have pink marks all over your face. Visible effects after one single night – that, I promise you. I bought mine and made Luxury Travel Mom buy one too and she agrees with my verdict.
Rosie for Autograph Divine Sugar Body Scrub 195ml
Costs £10 from Marks & Spencer
I go to M&S for food (and food rubbish bags as they are the absolute best) and I recently had a very pleasant surprise when my favourite body scrub from Clarins had sold out at my usual department store. The lady from Clarins told me to cross the street to Marks & Spencer and 'see if I could get' the Rosie for Autograph Divine Sugar Body Scrub (this is a true story). There was none, but a nice lady found me one. I am now on my third one and have been popping in and out of M&S and rarely found one. Best option is to order online – and it is only £10. If you like 'proper scrub', try this.
Living Proof frizz Shampoo and/or Conditioner (236 ml each)
Costs £22 for each at John Lewis, Marks & Spencer or Amazon  in the UK and Europe, and $36 (for both the shampoo and conditioner) in the USA/Canada with Amazon. There is also a discovery kit from John Lewis.
I love everything about this range – and it has been firmly on my 'rotation' of 3 shampoo brands which really work for me. I have quite a bit of volume in my hair (and I also colour it because the greys are ruthless and seem to love me) and this is just perfect.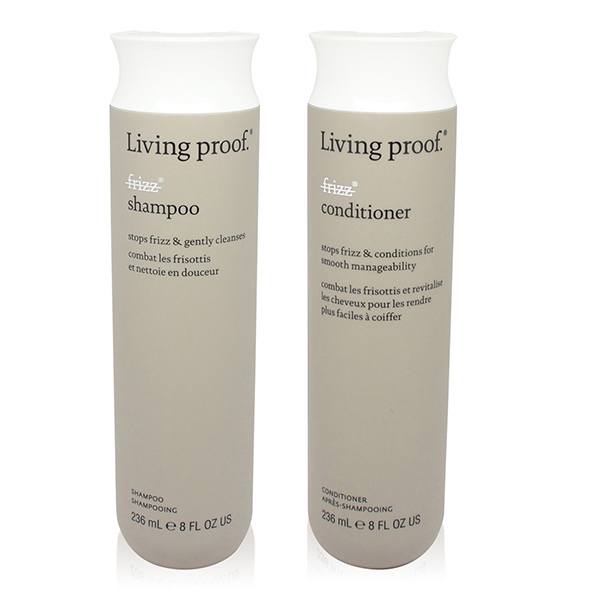 I love all 5 products and have recommended them to my best friend. If you are having trouble sleeping, we should talk – I have loads of trouble but having a good run at the moment with no medication and only these 5 items. If you fancy changing your perfume in time for Spring and Summer, here are my current choices (some new ones there!).
If you have tried something you love and are definitely on your top 5 beauty essentials for Spring, please let me know.
xo
Mrs. O
The post Top 5 Beauty Essentials for Spring – 2018 Edition appeared first on Mrs. O Around the World – a luxury travel blog by Ana Silva O'Reilly.